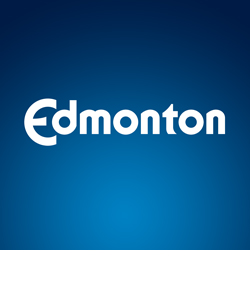 Truck Driver V (Job #9611)
Organization: City of Edmonton
Region: Alberta
This job posting has expired
End of contest: June 4, 2012
Type (Full time / Part time): Full time
Description
These are temporary positions for up to 11 months in duration.

The Edmonton Waste Management Branch requires a Longhaul Truck Driver to safely operate a tractor-trailer unit all seasons of the year on pavement and muddy conditions at landfill and other disposal locations. You will transport different waste and recyclable materials from the Edmonton Waste Management Centre to various landfills and recycling facilities inside and outside the city limits.

As a Longhaul Driver, you will:
• Drive vehicles through heavy city traffic and unload the trailer in uneven and muddy conditions
• Pickup and deliver tractor-trailer units from various locations
• Perform light maintenance inspections on trucks (checking oil, tires, air brakes) and complete the pre trip inspection forms
• Follow policies and procedures of any facilities that material is delivered to
• Ensure all aspects of the daily operations on and off site are carried out in an environmentally and safe manner
• Clean and sweep truck tunnels
• Wash tractor, trailers or other onsite equipment
• Complete daily timesheets
• Operate 2-way radios and cell phones
• Provide support for the reporting, verifying and documenting of any environmental incidents
• Perform other duties as required
 
Requirements
• Completion of the tenth (10th) school grade
• One year of experience operating vehicles where the Gross Vehicle Weight exceeds 13,600 kg
• Possession of a valid Alberta Class 1 Motor Vehicle Operator's License and Air Brake Certification or operators Licensing equivalent recognized by the Operators Licensing and Vehicle Control Regulation, Alta. Reg. 320/2002
• Eligibility to obtain a City Driver's Permit
• Ability to load and unload materials, vehicles and equipment
 
Salary & Benefits
Hours of Work: Any 40 hours per week, Monday - Sunday. Hours of work may be subject to the terms and conditions of a variable hours of work program.
Salary Range: 10M, Salary Grade: 018, $28.021 (Hourly), $58,507.85 (Annually). The rate quoted is in accordance with a collective agreement between the Union and the City of Edmonton.
Want to apply? Need more details? Visit www.edmonton.ca/careers
Use our easy online system to complete all application requirements immediately and efficiently.
Applicants applying by fax (780)496-8063 or by mail/drop-off at the Employment Centre, Main Floor, City Hall, #1 Sir Winston Churchill Square, Edmonton, AB T5J 2R7, will be forwarded necessary application documents.
 
Contact
Email:
gina.berro@edmonton.ca
Adresse:
Edmonton, City
3rd Floor, City Hall, 1 Sir Winston Churchill Square
Edmonton, Alberta
Canada T5J 2R7
This job posting has expired