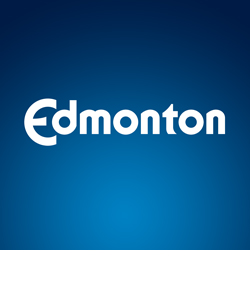 Planner II (Job# 9326)
Organization: City of Edmonton
Region: Alberta
This job posting has expired
End of contest: June 5, 2012
Type (Full time / Part time): Full tim
Description
Make your mark on Edmonton! Reduce the time it takes for Edmonton's DATS users to get from point A to point B. Set it up so the LRT and bus service factor in to the trip, making the service more cost effective.............Help Drive Efficiency with DATS
Working in the Service Deployment team at Disabled Adult Transit Service section of Edmonton Transit you will be designing service to ensure efficiency. The other main goal of the position will be to integrate DATS trips with existing LRT and bus service. Some of the specific duties include:
Developing strategies to integrate DATS trips onto conventional transit
Implementing trials of innovative approaches to service delivery
Defining barriers identified by DATS registrants
Recommending enhancements to fixed routes to support increased access by DATS
Participating in outreach activities including presentations
Helping resolve operational issues
Determining optimal fleet mix given operational needs
Performing research and analyses to determine appropriate scheduling, routing, and client information
Improving efficiency at DATS
To visualize what it is like to be on our team, visit The City of Edmonton Talent Hub
 
Requirements
Bachelor's Degree in Urban Planning or degree related to transportation planning/management
Four (4) years working in Transportation Planning
Excellent analytical skills used to prepare quantitative and qualitative analyses using a wide variety of research and analytical tools
Working knowledge of software like GIS, SPSS, or other statistical software is an asset
Knowledge of public transportation including specialized transit service
Planning and operations management experience
Ability to work under tight timelines
Excellent problem solving skills
Strong customer focus
Excellent written and verbal communications skills
Hours of Work: 33.75 hours per week, Monday - Friday. Hours of work may be subject to the terms and conditions of a variable hours of work program.
 
Salary & Benefits
$41.130 - $52.486 (Hourly), $2,776.28- $3,542.80 (Bi-Weekly), $72,460.78-$92,467.21 (Annually). The rates quoted are in accordance with a collective agreement between the Union and the City of Edmonton.
 
Contact
Email:
employment@edmonton.ca
Want to apply? Need more details? Visit www.edmonton.ca/careers

Use our easy online system to complete all application requirements immediately and efficiently.

Applicants applying by fax (780)496-8063 or by mail/drop-off at the Employment Centre, Main Floor, City Hall, #1 Sir Winston Churchill Square, Edmonton, AB T5J 2R7, will be forwarded necessary application documents



 
This job posting has expired