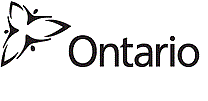 Ontario Working With Municipalities, Industry To Bring New Housing To Market Faster
---
November 14, 2017
Ontario is taking immediate steps to streamline the approvals process for new housing developments, which will help bring more housing to market sooner. Streamlining housing approvals will help more people find affordable homes.
The province recently released a 14-point action plan that includes recommendations for better aligning infrastructure and land use planning, supporting forward-looking zoning, providing additional guidance for municipalities implementing provincial land use policies, and creating a task force to determine how best to advance electronic permitting (e-approvals) in Ontario.
The plan represents the work of the Development Approvals Roundtable, comprising representatives from the development, construction and real estate sectors and provincial and municipal officials, which met over the summer and fall to identify opportunities to streamline the development approval process in order to bring more housing to market, especially for low- and middle-income people and families in Ontario. 
Ensuring that everyone in Ontario has a safe and affordable place to call home is part of Ontario's plan to create fairness and opportunity during this period of rapid economic change. The plan includes a higher minimum wage and better working conditions, free tuition for hundreds of thousands of students, easier access to affordable child care, and free prescription drugs for everyone under 25 through the biggest expansion of medicare in a generation.
Quick Facts
The Development Approvals Roundtable report was released on November 8, 2017.
The roundtable is part of the government's Fair Housing Plan, announced earlier this year, which will help more people find affordable homes, increase supply, protect buyers and renters, and bring stability to the real estate market. Members of the roundtable will continue to meet to review progress and discuss additional initiatives.
The housing industry employs almost 200,000 people in the province and contributes more than $14 billion to Ontario's economy.
Additional Resources
Quotes
"The Development Approvals Roundtable has given us an action plan for streamlining the development approvals process, bringing housing to market sooner, and supporting provincial and municipal priorities for land use and infrastructure planning, which will allow more people across the province to find affordable housing."
Bill Mauro
Minister of Municipal Affairs
"We want every person in Ontario to be able to put down roots in the communities they love. By making it easier and faster to build new homes, we're helping more people find affordable, suitable housing."
Peter Milczyn
Minister of Housing and Minister Responsible for the Poverty Reduction Strategy
For more information :