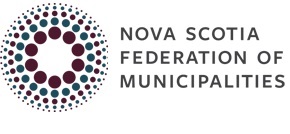 Nova Scotia - Mayors, Wardens and Councillors Want Province to Address Five Key Issues
---
November 13, 2017
At the Annual Conference of the Union of Nova Scotia Municipalities (UNSM), municipal elected officials approved five resolutions to be forwarded to the Province. These are important issues that UNSM wants to work directly with the Province to address. They include:
Reviewing the Capped Assessment Program to look for alternative solutions
Reviewing the existing funding formula to ensure all Nova Scotians pay a reasonable municipal tax burden for reasonable services
That the Province release and fund a province-wide strategy to ensure all communities can access essential high-speed internet
That the Province clarify and support municipal involvement in attracting and retaining doctors
That the Province work with municipalities to ensure proper funding to maintain our streets and roads.
"The UNSM membership expressed strong support for these five areas based on a number of meetings held over the past eight months", said UNSM President Councillor Geoff Stewart. "By focussing on a limited number of issues, we hope to achieve success in many of them", Stewart further stated.
The UNSM will work with the Province to address a number of these issues over the next several months.
For more information :
Organization:
Union of Nova Scotia Municipalities

Address:
Suite 1106, 1809 Barrington Street
Halifax, Nova Scotia
Canada, B3J 3K8
www.unsm.ca