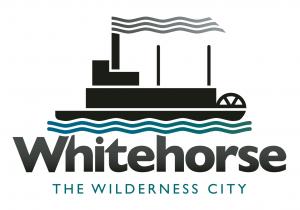 Senior Bylaw Services Constable
Organization: City of Whitehorse
Region:
This job posting has expired
End of contest: July 18, 2012
Hiring date: July 19, 2012
Type (Full time / Part time): Full Time
Description
Duties and Responsibilities
1. Coordinates or performs enforcement of regulatory bylaws and relevant Territorial Acts in collaboration with Federal and Territorial agencies and other City departments.
2. Recruits, directs, trains, schedules and appraises the performance of reporting staff. Is authorized to issue verbal reprimands and contributes to higher levels of discipline in accordance with the progressive discipline directive.
3. Ensures the development of public education programs and monitors the impact on enforcement activities.
4. Assists with complex incident investigations and determines whether or not there is sufficient evidence to prosecute.
5. Maintains statistics, prepares reports and under the direction of the Manager Bylaw Services, contributes to preparation of departmental operation and capital budgets and monitors section budgets.
6. Prepares tenders and awards or recommends awards in accordance with City Purchasing Policy.
7. Serves documents and gives evidence under oath in court.
8. Answers customer enquiries with regard to Bylaw Services processes and actions and answers or distributes other public enquiries.
9. Conducts initial bylaw reviews and makes revision recommendations to Manager.
Requirements
Required Knowledge, Skills, and Abilities:
• 2-year Law Enforcement Diploma or equivalent
• General Animal Welfare Certificate
• Advanced Animal Welfare legal Issues Certificate
• Conflict Resolution Core courses (Dealing with Anger, Conflict Management, Mediation Level 1, Negotiations Level 1)
• Standard First Aid including level C CPR
• Firearms Acquisition Certificate and Possession Certificate (Non Restricted), Dangerous Goods, Radar and Laser Speed Detection Certificates
• Negotiations Level 2
• Supervision Level 3
• Emergency Measures Basic Preparedness Training
• Yukon Class 5 Driver's License
• Previous experience - 5 years Law Enforcement experience with 2 years conducting investigations in a recognized law enforcement agency, including supervisory experience.
• Interpersonal, oral and written communication, conflict resolution, negotiation, investigative and supervisory skills
 
Salary & Benefits
$78-92k per year. Generous benefits as per PSAC collective agreement.
Contact
Email:
careers@whitehorse.ca
WHITEHORSE, City of
2121-2nd Avenue
Whitehorse, Yukon Territory
Canada Y1A 1C2
This job posting has expired
Other relevant information
Interested candidates should forward applications/ resumes, clearly outlining how their experience and education meet the position requirements, to careers@whitehorse.ca  by 11:59 pm, July 18, 2012. Please quote job posting #75-BYL-12.