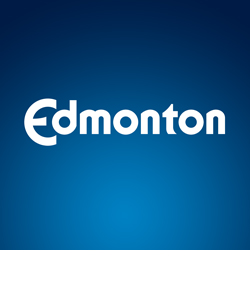 Recreation Facility Crew Leader - 09780
Organization: City of Edmonton
Region:
This job posting has expired
End of contest: July 10, 2012
Type (Full time / Part time): Full time
Description
Are you up for the challenge? The City of Edmonton is looking for a Recreational Facility Crew Leader to work at the Kinsmen Sports Centre, an outstanding facility that caters to recreational and competitive athletes, families, youth and adults. Your job will be to lead a crew of 7 employees with responsibility for maintaining the Kinsman Sports Centre and associated facilities. Related education, experience in a unionized environment and supervisory skills are key to this position.
As the Recreational Facility Crew Leader you will be:
• Supervising staff involved in the maintenance and operation of the Kinsmen Sports Centre, Queen Elizabeth Outdoor Pool, John Walter Museum and Kinsmen Park
• Instructing, facilitating and participating in the work of staff performing a wide variety of unskilled and semi-skilled manual and equipment-assisted duties
• Scheduling staff according to work plans and emerging needs
• Ensuring timely completion of all tasks
• Encouraging participation of staff in problem solving and work improvement related to day-to-day operations
• Responding to emails, faxes, and voice messages received from facility staff, Facility Bookings, peers, and your supervisor to determine the priorities for the day
• Strengthening service delivery by working collaboratively with the Pool Manager and Building Operator
• Attending Facility Operations Leadership Team and Facility Information Sharing Meetings as required
• Establishing and implementing standard operating procedures for all operation staff duties
• Ensuring the effective implementation of the City of Edmonton Safety and ENVISO programs related to tasks and supervised staff
• Addressing customer needs related to on-site service delivery
• Providing input to the annual budget process and monthly budget variance reporting processes
• Preparing and tracking requisitions and purchases for facility custodial and maintenance operations
To visualize what it is like to be on our team, visit The City of Edmonton Talent Hub
 
Requirements
• Completion of a two (2) year diploma in a related field from a recognized educational institute
• Three (3) years progressively responsible experience in recreation facility and/or arena operations
• Completion of leadership training recognized by the City of Edmonton
• Demonstrated supervisory skills and ability
• Possession of a valid Class 5 Drivers License or operators licensing equivalent recognized by the Operator Licensing and Vehicle Control Regulation, Alta. Reg. 320/2002 and ability to obtain a City Driver's permit. The successful candidate may be required to submit a current driver's abstract
• Must possess current Emergency First Aid and Cardiopulmonary Resuscitation certificate (CPR) certificates
• Proficient with Microsoft Office applications and ability to learn new software
• Must be able to demonstrate effective written, verbal and technical skills for team development, customer relationships and effective delivery of approved services
• Must be able to adapt quickly to changing circumstances and manage time and priorities
• An original Police Information Check, including Vulnerable Sector Check issued within the past 6 months that is satisfactory to the employer will be required before starting in the position. The new hire will be required to obtain this check from Edmonton Police Service. Please note, this may take up to 3 weeks to process
 
Salary & Benefits
Hours of Work: 40 hours per week

Salary Range: 10M, Salary Grade: 099, $30.674 (Hourly), $64,047.310 (Annually). This rates quoted are in accordance with a collective agreement between the Union and the City of Edmonton
 
Want to apply? Need more details? Visit www.edmonton.ca/careers
This job posting has expired