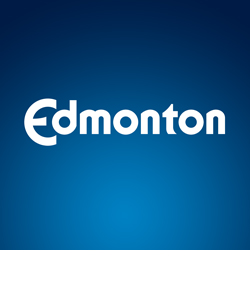 Business Analytics Analyst - Method Analyst I (Job# 9679)
Organization: City of Edmonton
Region:
This job posting has expired
End of contest: July 9, 2012
Hiring date: July 9, 2012
Type (Full time / Part time): Full time
Description
Reporting to the Business Development & Research Analyst, the Methods Analyst I position will provide analytical and strategic support to the Business Development Services section (BDS) of Edmonton Transit.
Specific duties include:
Develop portfolio of analytical methods and applications to support business outcomes using a variety of statistical techniques such as descriptive, predictive and prescriptive analyses
Synthesize and analyze large, complex data sets
Conduct research, data mining and modeling activities to determine trends, develop forecasts and identify solutions to key business issues
Analyze, organize and conduct primary and secondary research to identify best practices and potential business opportunities
Assist the Business Development & Research Analyst in the development of various financial and operational outcome reports
Prepare reports and/or presentations of primary and secondary research findings and their impact on the organization including recommendations to support Branch decisions

To visualize what it is like to be on our team, visit The City of Edmonton Talent Hub
 
Requirements
University degree with a focus on statistical techniques and analysis
Minimum 2 years progressively responsible experience in data and statistical analyses
Experience with advanced analytical and statistical methodologies using applications such as SPSS or R for statistical modelling, analyses, data access and data manipulation
Desirable experience includes accessing relational databases such as Oracle, using reporting tools such as Crystal Reports and an understanding of business process mapping and analysis
Advanced skills with MS Suite including MS Word, Excel and Access
Strong organizational skills, ability to coordinate multiple tasks under tight deadlines, and work with minimal supervision
Strong oral and written communication skills including report writing and presentation skills
Hours of Work: 33.75 hours per week, Monday to Friday. Hours of work may be subject to the terms and conditions of a variable hours of work program.
 
Salary & Benefits
$33.092 - $41.344 (Hourly), $58,299.83 - $72,837.79 (Annually). Opportunity Concept: 21A, Salary Grade: 010, $25.123- $31.470 (Hourly), $44,260.45-$55,442.27 (Annually). The rates quoted are in accordance with a collective agreement between the Union and the City of Edmonton.
 
Contact
Email:
gina.berro@edmonton.ca
The City of Edmonton

Main Floor, City Hall, #1 Sir Winston Churchill Square

Edmonton, Alberta

Canada T5J 2R7
This job posting has expired
Other relevant information
Want to apply? Need more details? Visit www.edmonton.ca/careers
Use our easy online system to complete all application requirements immediately and efficiently.
Applicants applying by fax (780)496-8063 or by mail/drop-off at the Employment Centre, Main Floor, City Hall, #1 Sir Winston Churchill Square, Edmonton, AB T5J 2R7, will be forwarded necessary application documents