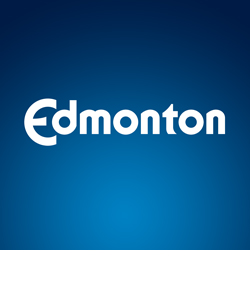 Paralegal I (Job #9582)
Organization: City of Edmonton
Region: Alberta
This job posting has expired
End of contest: June 15, 2012
Type (Full time / Part time): Full time Permanent-Term
Description
This is for a permanent-term position for 2 years.
Are you a motivated Paralegal with a great attitude that values a strong work/life balance? Consider a supportive work environment where you will work independently in the areas of civil litigation, expropriation, real estate and contract law to support a team of lawyers within the Law Branch.
Specific duties include:
Responsibilities include drafting statutory expropriation documents including Notices of Intention to Expropriate, Notices of Expropriation, Notices of Possession and Notices of Proposed Payment
Analyzing information from client departments, land titles and other sources to determine if an interest in land exists and if so, by whom. Filing documents at Land Titles and serving documents on affected parties
Preparing and swearing Affidavits of service and publication
Preparing advertisements required to meet statutory notice requirements
Responsibilities include reviewing file documents and analyzing information from client departments
Reviewing pleadings and determining if records are relevant and material to the proceedings
Drafting Affidavits of Records for review by Lawyers. May assist in drafting pleadings and complying with undertakings
May enter file information into electronic data management systems
To visualize what it is like to be on our team, visit The City of Edmonton Business Professionals Talent Hub

Requirements
Successful completion of a recognized two (2) year Legal Assistant Diploma program
Three (3) years of progressively responsible legal experience in the area of Corporate Law (including contract and construction procedures) and/or Litigation Law as required
Thorough knowledge of civil procedure and contract law
Considerable knowledge of court procedures and practices in the court of Queen's Bench and/or the Land Compensation Board
Working knowledge of terminology, techniques and practices used in acquiring information and evidence for legal action (initiating and defending)
Working knowledge of external databases (Land Titles, Online-Corporate Registry, etc.) and internet search vehicles
Some experience in real property law or real estate is desirable
Strong ability to analyze documents to ensure clarity and if necessary, recommend amendments to solicitors
Strong ability to analyze and summarize information (written and verbal)
Strong ability to assess, request and organize evidence for preparation of hearings or trials
Excellent time management and organizational skills and ability to work well under strict deadlines and commitments
Strong keyboarding, writing, editing, word processing and computer skills are required
Hours of Work: 33.75 hours per week, Monday - Friday. Hours of work may be subject to the terms and conditions of a variable hours of work program.
 
Salary & Benefits
Salary Range: 21M, Salary Grade: 018, $30.178 - $37.909 (Hourly), $53,166.09 - $66,786.18 (Annually). The rates quoted are in accordance with a collective agreement between the Union and the City of Edmonton.
Contact
Email:
employment@edmonton.ca
Adresse:
Edmonton, City
3rd Floor, City Hall, 1 Sir Winston Churchill Square
Edmonton, Alberta
Canada T5J 2R7
This job posting has expired
Other relevant information
Want to apply? Need more details? Visit www.edmonton.ca/careers
Use our easy online system to complete all application requirements immediately and efficiently.
Applicants applying by fax (780)496-8063 or by mail/drop-off at the Employment Centre, Main Floor, City Hall, #1 Sir Winston Churchill Square, Edmonton, AB T5J 2R7, will be forwarded necessary application documents.